Written by Captain Planet
October 26, 2009 13:55
The way this one ended was just about every Steeler fan's wet dream come true.
For our money, there are few better ways to secure a win than by watching a linebacker (a backup linebacker, no less) take a pick 82 yards to the house.
Unlike the rest of 2009's Ws, yesterday it was not Ben Almighty who won it for the Steelers.
It was the BIG. NASTY.
DEFENSE!
The same defense that heretofore had almost as many 4th quarter collapses as it had turnovers (at least it seemed like that anyway).
And oddly enough, we're willing to bet many of you thought they were headed for another 4th quarter disappointment.
Enter Lamarr Woodley and Keyaron Fox.
If you ignored the turnovers and defensive/special teams TDs stats below, you'd think the Steelers got beat like Big Ben's dick at Harrah's...
The Vikings had almost 400 yards of total offense, were 50% on 3rd down, 100% on 4th down, and made 21 total first downs.
And without a doubt, Vikings fans will chew your ear off this morning, trying to explain how they were "robbed."
We'll get to that in more depth below, but for now, suffice it to say that big players make big plays in big games.
Yesterday it was the Steelers who made more big plays in big spots, and so, they won.
5-2 going into the bye week is bigger than the mass of the Williams wall.
And as a bonus, the Steelers don't have to play again until MONDAY, November 9.
We're sure they'll use those few extra days wisely...unless they're name is Jeff Reed, of course.
Unfortunately, Cincinnati committed felonious assault against the Bears yesterday (something that shouldn't be altogether unfamiliar to that glorified penal colony).
So instead of leading the division going into the bye, the Steelers continue to share that distinction with the Bengals, who also have a bye this week.
At some point we'll separate the men from Chad Johnson, but for now, that day has yet to come.
We'd love to tell you that this week's "Things That Were Awesome," "Things That Were NOT Awesome," and "Things That Made You Want To Burn Your Wrangler Jeans" are extra entertaining since we won't have any others for like 15 days, but we're not liars.
Nevertheless, as usual we've done the best we could to recap yesterday's win with all of the respect and grace you've come to expect from OFTOT.
And by that of course we mean jokes made at the Vikings expense.
So let's get down to it, shall we?
Sidenote - We know you guys aren't always the most vocal bunch. Perhaps that's our fault to a certain degree. But if you feel so inclined, we'd love to hear your thoughts on the game in the comments. Sort it out, kids.
Recap, HOOOOOOOOOOOOOOOOOOOOOOOOOO!
Things That Were Awesome
:1. The. Steelers. Defense.

Where do we start?
Fox and Woodley get the recognition because they scored the touchdowns, but there is more to it...
Keisel beat all-pro Steve Hutchinson and caused the big strip of Favre. And, it looked as though all eleven defenders were running in stride with Woodley on his way to the end zone.
Ryan Clark was a personal escort to Fox's pick six, which was caused by the pressure up front. Keisel drove Taylor seven yards back after the ball hit his hands.
Ah yes, TEAMWORK!
As big as the two touchdowns were, that third quarter goal line stand was just as big. Sidney Rice catches a first down pass that magically made our remote control fly and shatter on the wall, but gets tackled by Troy at the one.
Three incompletions later (Adrian Peterson, anyone? Anyone? Childress? Bueller?) the Vikes are settling for three points.
Minnesota scores there, it's a different ball match.
The defense came up big when it mattered. As we said already, and will continue to say whenever we meet you people in person...... big players make big plays.
Dan Patrick and Chris Collinsworth can jerk off to the Giants and Ravens defenses all they want.
We'll take the Big Nasty D any day of the week/month/year/decade/millennium.
2. Mike Wallace
News flash - Colbert's struck gold and we've got a new fan favorite!
Wallace finished the day with only three grabs but had the lone offensive score, hauling in a 40-yard bomb from Benny.
More and more, teams are doubling up on Hines and Sant......as they should be.
This frees up Wallace (we need a Mike Wallace nickname - create one, now) deep in the middle of the field. Re-watch his TD grab. Sant and Hines sucked in both safeties and two of the three linebackers, underneath.
His speed let him get to the middle of the field in .3 seconds flat, resulting in a playful back flip for six.
God, we love this kid.
Plus, his mohawk is already legendary. We're thinking about growing one ourselves.
Playoff
beard
mohawk?
3. Potsie
Lost among Lamarr Woodley's 77 yard TD rumble and Keyaron Fox's 82 yard pick six yesterday, was James Farrior's 15(!) tackle performance.
FIFTEEN tackles...including NINE solo, and one sack.
Find us another 34 year old inside linebacker who had that kind of day yesterday.
James Farrior continues to be a leader for the Steelers - both with his words and with his play.
He may not have eight sacks like a certain reigning defensive player of the year, but he's leading the team in tackles and has been a factor on so many plays it's silly.
We haven't quite reached our 30s yet (getting too close for comfort, though), but we can hardly peel ourselves out of bed after a night of binge drinking anymore, let alone put together a 15 tackle performance against a team with Adrian Peterson, Brett Favre, and the mountainous Vikings O-line.
Our next Bud is for you, James.
Thanks for being ageless.
And for making us feel worse about ourselves...
4. Max Starks
Last year, Max was the richest
backup
left tackle in the NFL. This year, all he does is stop dominating pass rushers from touching Big Ben.
Just ask - Antwaan Odom, Alex Brown, Kamerion Wimbley, Kyle Vanden Bosch, and yesterday's Mr. irrelevant, Jared Allen.
Allen never got to Ben yesterday and the Vikes only registered two sacks (early and meaningless).
So what if he has 7.8 million dollars, if you see this man in town, buy him a beer.
5. This Picture

Come on...that right there is the definition of "awesome."
When we saw the Vikings signed Favre, and we had them penciled in for Week # 7, we had hoped an image like this would end up plastered here on OFTOT.
Stunned.
How great is that?
We're sure
this guy
would agree.
Things That Were NOT Awesome
:1. Willie Gay Gets Abused
Call the DA, 'cause we got a
HATE CRIME
on our hands!
Adrian Peterson, holy shit. Chill out dude...it's just football.
After being brutally run over, Gay resembled an injured turtle, flipped over on his shell.
To his credit, he didn't give up and tried to grab Petersons leg for the takedown.
We would have wet our pants and curled up in the fetal position at the 50 yard line...letting the fans pelt us with broken beer bottles. And we would have been justified...
At that moment when AP trucked our helpless corner, we feared the game was over and the Vikes had it in the bag.
Enter - Chester Taylor and his vagina hands.
Sidenote - If you started in AP in fantasy yesterday, you can turn in your Terrible Towel and head home.
2. Whatever
Blaming the refs
when you lose is the single most egregious fan violation we can think of.
If Vikings fans want to sit here and cry like Seahawks fans, fine.
But if they had better memories, they'd remember that in the first quarter, the Steelers also had a TD annulled by a questionable offensive pass interference call on Heath Miller.
And sure, that call didn't make or break the game, but it could have.
Instead of seven (assuming Jeff Reed made the extra point), the Steelers had to settle for three, and until the 4th quarter, those extra four points would've put a touchdown between us and the Vikings.
Plus, unless your name is Stevie Wonder, you saw Phil Loadholt (or whoever was on the end of the right side of the line) clearly false start on another 1st half play...and that wasn't called either.
Anyways the bottom line is - the refs didn't make Brett Favre fumble, and they didn't make Chester Taylor tip that ball right into the waiting hands of Keyaron Fox.
So maybe instead of blaming the refs (who we're sure suffered enough when one of them got mauled by Pittsburgh's own Jeff Dugan on Percy Harvin's kickoff return TD), Vikings fans oughta just face the fact that when it really mattered, they got beat.
3. Sidney Rice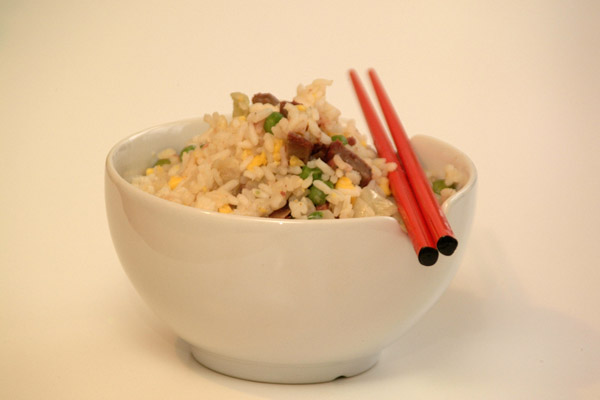 Obviously this is a matter of perspective, since if you asked any Vikings fan, they'd probably tell you that he's the second coming of JERRY Rice.
And who could really argue with them?
This play was unbelievable...
Good thing the Steelers have a bye this week, because Ike Taylor got worked like he was a tawainese schoolboy employed by Kathy Lee Gifford.
All totaled, it was 11 catches and 136 yards for Sidney Rice.
What else do you want us to say?
The dude has skills.
4. 49 Offensive Plays and 23 Minutes of Possesion

The Steelers had fewer OFFENSIVE PLAYS than Brett Favre had pass attempts (look at the stat sheet provided above).
We can't really remember the last time the Steelers were beat in the clock game, this badly.
Really though, this stat has been rendered useless.
There is a W in the Win column, and THAT is the only stat that is relevant today.
5. Have You Seen This Man?
We guess someone sent the Vikings the memo.
1 catch for 3 yards...
It's ok, Hines, we went ahead and sent this to the Vikings secondary for you...
Ouch.
Things That Made You Want To Burn Your Wrangler Jeans
:1. Big

Snack

Offsides Penalties
A case of Miller Lite to anyone who can tell us the last time any one player was called for defensive offsides THREE times in one game.
Listen, ref, it's not his fault his gut protrudes several feet from his torso. Cut the man some slack!
Since this kind of thing happens to Casey Hampton about as much as he sees his own dick, we're gonna ignore it.
Still, Jesus, man.
THREE?
Maybe some Vikings fans promised him a corndog every time he lined up offsides...?
The world may never know.
2. Jeff Reed's Love Tap
First things first - we want to make something perfectly clear (like we did on the
Facebook fan page
last night)...The fact that Percy Harvin returned this kick 88 yards for six wasn't exclusively Jeff Reed's fault.
It takes a lot of individual and collective failure to allow that kind of nonsense to occur.
Still, even Bruce Arians could've put a better hit on Harvin.
At least hard enough to knock him out of bounds anyway.
Hey Jeff, Matthew's got a tip for you...
What would Gary Anderson do?
3. Rashard MendenHoldOnToTheGodDamnedBall
This here is for you, Rashard...
We have the uncanny feeling that we've been through this before...oh yeah, last week.
We respect the fact that he wants to make a play for six, but we also would've respected trying to make a play for six on 2nd or 3rd down when he might not have had to launch himself into the air like a God damned high jumper.
Now, 10 carries for 69 yards is a pretty impressive stat line against the Vikings #2 rush defense (a 6.9 yd average).
But when you treat the football like a loaf of bread, people tend to forget that.
Hold it like you stole it, killer.
You'll get in the end zone again soon enough.
4. Brett Favre Make-Out Session

We would've been happy to prepare a photojob like this, but thankfully, someone at Deadspin did the dirty work for us. So thanks to them for unknowingly letting us rip them off. Like they even care.
You never really fully understand the media's love affair with Brett Favre until you watch an entire game in which he is playing.
We think we heard Daryl Johnston climax when Brett went to go check to see if Percy Harvin was OK.
We also think there was a mention of massaging peanut butter into the webs of his toes, but we may be mistaken...
Brett really is one of the all-time greats but, enough with the pole stroke. We ALL get it.
5. Willie Parker - 1 carry

Amazing that the AP was even able to catch a glimpse of Willie considering he was as much a factor in this game as the ghost of Chris Fuamatu-Ma'afala.
Is this the end or did we just not have the ball enough to get Willie some opportunities?
We'd like to think FWP will still be a factor later this season and maybe in the playoffs.
Realistically - the day's of #39 sprinting up and down the sidelines and speaking like Mush-Mouth after the game...are over.
......maybe........

Random Other Notes For You To Ignore
:1. Pat Muldowney > Anthony Smith...

2. Russell Crowe Was At The Game...
Neat.
3.
BYE WEEK...
How do we handle this week? Should we just show Super Bowl highlights and Wayne's World videos?
Anyways, we really do care what yinz think?
Enough pissing around, now talk some football with us.
We love to hear your thoughts and opinions.
And hey, we won! We're 5-2 headed into the BYE with a Monday Night matchup in two weeks, against the big bad Broncos.
Life is good...
Let your voices be heard.
Obligatory Footer - If you haven't already, become a fan of OFTOT on Facebook, join the blog network and follow Cotter and Steve on Twitter. Or don't. Your choice, really.